Happy Friday! I am so excited to be a part of a Team Creative Crafts blog hop. The theme is Harry Potter and I will be sharing a Harry Potter party favor. At the end of this post you will find so much Harry Potter crafts inspiration from some fabulous bloggers. Plus there is also a fun giveaway.
Disclosure: Post contains affiliate links, read my full disclosure HERE.
Last year I shared a Harry Potter sign and for this project I am using the same design I used on that reverse canvas sign project.
Harry Potter Party Favor Supplies:
1. Open up this Cricut Design Space image I put together. Then cut it out with your Cricut machine.
2. Weed out the design.
3. I ironed on my design to the bag using my Cricut EasyPress Mini.
4. I removed the carrier sheet from my design once it was cool to the touch.
And that's all there is to it. This is such a quick project you can easily whip up a couple of these for a Harry Potter party. I hope it inspired you to craft your own Harry Potter party favor.
Don't forget to check out the other Harry Potter crafts as well as enter the giveaway. Good luck!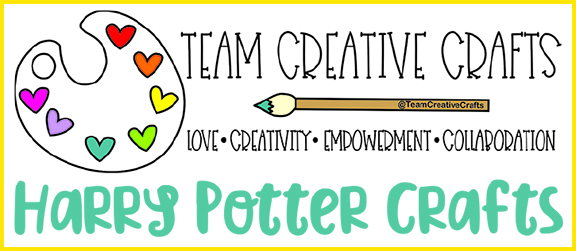 Harry Potter Crafts Inspiration:
Laura of Me and My INKlings is sharing a Room of Requirement Sign. Located in Hogwarts Castle, it's a room that can only be discovered by someone who is in need. Free SVG File included in tutorial.
Let Harry, Ron, and Hermione hold your place with a Magnetic Set of Bookmarks created by Laura of Laura's Crafty Life. Click through to discover how to make them.
Show your Hogwarts House Colors with a colorful set of Harry Potter DIY Scrunchies. The full step-by-step tutorial can be found over at Smitha's site, Smiling Colors.
Shani of Sunshine and Munchkins has created a Free Printable Patronus Fortune Teller. Let this game help you discover what your charm is based upon your happiest memories.
Download, print, and color Harry Potter Movie Night Printables featuring Hogsmeade Tickets and Gringott's Coins that the kiddos can earn, then redeem. Designed by the clever Justine of Little Dove.
Erica from 5 Little Monsters always keeps us in stitches (LOL!) with her fabulous creations. Free this adorableCrocheted House Elf Dobby by gifting him a piece of clothing. Click through for the complete pattern.
Always remember that the Wand Chooses the Wizard with this cute Harry Potter Mug created by Chelly of We Can Make That. Get the Free SVG file on her website.
No Harry Potter birthday party is complete without a DIY Flying Broom photo booth prop. You will never guess what Debra from Debra Quartermain Designs has made this one out of!
Beth of Creatively Beth is always on the lookout for cute Dollar Tree crafts, including these magical Harry Potter Flying Keys. Easy to create with the free printable wing pattern sheet.
These yummy Chocolate Frog Earrings look good enough to eat, but don't because they are made out of resin. Lindsay from Artsy Fartsy Mama has the complete tutorial over on her blog.
Catch a few mischievous Cornish Pixies in Jars to help Professor Glideroy Lockhart. Make sure to label them with the Free Printable Tags designed by Beth of Creatively Beth. Remember to not let Pixies loose in a classroom, they are devilishly tricky blighters.
Lindsay of Artsy Fartsy Mama is super talented with polymer clay. She sculpted these adorably wicked Harry Potter Cornish Pixies and will show you how with her step-by-step tutorial. Love those iridescent wings!
Give the Master of Death symbol a feminine touch with a Floral Deathly Hallows free cut file, created by Liz of Liz on Call. The Cloak of Invisibility, Resurrection Stone, and Elder Wand combine as a symbol to true believers who quest to find the Hallows.
Always creating halfway homemade goodies, Laura from Me and My INKlings is sharing a Bowtruckle Bread with Free Bakery Printable. Fantastic Beasts' Jacob Kowalski would be proud to serve these delicious treats at his bakery!
Head over to The Girl Creative to download Diana's free printable Harry Potter Word Search. A fun activity to complete after reading the books or watching the movies. A fun (and sneaky) way to work on vocabulary with the kiddos.
Candice of She's Crafty Crafty is sharing a free cut file to create your very own Harry Potter Fund Jar. Savings is an important lesson for the kiddos. What will your fund be for – books, movies, or a trip?
One of the most important words in Harry Potter is captured in this DIY Always Hat that Michelle of Michelle's Party Plan-It created with her Cricut cutting machine. 'Always' tells Dumbledore that everything Snape had done and will do is in the name of his love for Lily Potter.
Jenny from Jenny's Crayon Collection is sharing Tips for Adult Coloring with a Harry Potter Book. This fabulous quote that Queenie said to Jacob in Fantastic Beasts and Where to Find Them is perfect in a rainbow of colors.